If you write a good narrative, your SAR may be used by law enforcement. If you don't, it may get passed by and your subject gets away. Learn what the instructions tell us to do. 24 key areas in the instructions help us focus on what is important to the overall SAR success.
Who Should Attend
BSA Officers, BSA Support personnel, Deposit Operations, Compliance Officer, Branch Operations
View Delivery Options
Related Topics
Instructor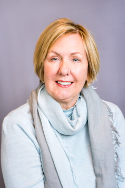 Deborah Crawford is the President of Gettechnical Inc., a Virginia based training company. She specializes in the deposit side of the financial institution and is an instructor on IRAs, BSA, Deposit R... read more.