This bundle contains 6 of our recorded IRA webinars at a discounted price of $1495 ! Each webinar is 1.5 to 2 hours in length. Registrations include twelve months of OnDemand playback.
These webinars are entirely presented by Patrice Konarik of Sunwest Training Corp. With over 35 years in the financial industry, Patrice has focused her expertise on the retirement account area and is currently providing live training and Webinars on IRAs and Health Savings Accounts on a nationwide basis.
Any employee who is remotely involved with IRAs and answers clients' questions regarding the rules, regulations, and reporting including: IT Dept, Financial Advisors, Customer Services Reps, Call Centers, and Operations Dept who are responsible for checking paperwork and correcting reporting mistakes.
View Delivery Options
Related Topics
Instructor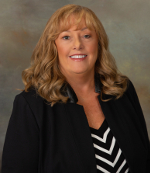 Patrice M. Konarik is president of Sunwest Training Corp. founded over 25 years ago and is located in the Texas Hill Country near San Antonio, Texas. With over 35 years in the financial industry, Patr... read more.