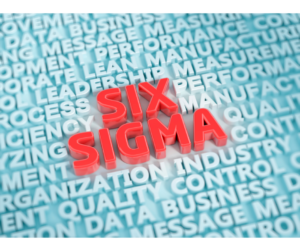 Continuing Education Credits: PMI PDUs: 32 Leadership PDUs: 11 Strategic & Business Management PDUs: 5 Technical PM PDUs: 16 IACET CEUs: 3.2 (Contact Hours: 32 hours) HRCI Credits: 32 (Type: Specified – Strategic Business) SHRM PDCs: 32
Estimated time to complete:  32 hours (180 days access time)

Self-Paced Online Course Description:
This self-paced course explains the concepts, strategies, tools, and techniques learners will need to complete process improvement projects and activities. The course is divided into eight modules that explain key foundational Six Sigma information, guide students through the five steps of the DMAIC methodology, and demonstrate how a Six Sigma approach can benefit organizations in several, diverse industries or business sectors. Course assignments detail the tools and skills learners will implement as they apply a Six Sigma approach to process improvement activities, and show practitioners how they can contribute as important members of improvement teams.
What You Will Learn:
Explain the concepts, tools, techniques, and strategies used in Six Sigma projects
Describe the five stages of the DMAIC methodology and identify the factors that will improve its chances of success
Choose and apply specific tools and techniques in support of process improvement activities
Analyze the specific roles and responsibilities of team members and formulate plans to ensure appropriate participation in project assignments
Examine the interrelationships of tasks, activities, and practices in Six Sigma projects
Key Features:
Mobile-friendly
Audio-enabled
Badge and credit-awarding
Real-world case studies
Fully accessible
Games & Flashcards
Expert-supported
Video content
Testimonials:
Larry B.
"Well organized and concise. The exercises and videos reinforces the material presented earlier in the module."
Paolo P.
"This course has definitely explained the key concepts of Six Sigma, and will help me implement new approaches in my current work activities."
Charles B.
"Overall, very good course. I've already recommended it to two other project management professionals."
Brandy L.
"I was unexpectedly surprised at how useful and well-designed this course was."
Mohamed A.
"It's amazing training."
Joseph C.
"Very well laid out. Great examples and tests."
Hector Y.
"It is a comprehensive course that explains clearly each step of the DMAIC process, and the complement modules provide deep explanations on specific topics to finally enclose a whole understanding of the frame and tools and techniques applicable."