What would happen if you were called upon to give a deposition in court on a signature card for an account you opened thirteen years ago at an institution for which you no longer worked? What would you say when an attorney asked you to remember the customer's intentions when you opened that account?
This actually happened. A banker had placed an 'X' on the signature card in between JTWROS and JTWOROS. In this informative program, you will learn that your signature cards are a legacy that you leave the bank for many years to come. How a signature is set up can impact your customer's FDIC coverage. It is critical that bankers clearly understand ownership, titling and access under your signature card contract. If you do not, then the bank will have potential liability. This is a 'must attend' webinar in order to learn more about risks, liability and losses that can occur due to signature card contract. And, most importantly, how to avoid these issues!
What You Will Learn
Understanding the five major components of a signature card
What are the 'big three' and what happens when they don't match
Losses, liability and what went wrong in cases where banks lost big money
Dealing with signature card changes: white out, crossed out, etc.
Looking for key signature card issues: offset, how to close accounts, etc.
How a signature card set-up can cause your customer to be uninsured by the FDIC
Who Should Attend?
This webinar is designed for customer service representatives, branch administration, branch managers, tellers, training and development staff, compliance personnel and anyone who handles customer accounts.
Continuing Education (CE) Credits
This webinar is recommended for 2.5 CE Credit Hours. Each attendee will receive a Certificate of Attendance for self-reporting of CE Credits.
View Delivery Options
Related Topics
Instructor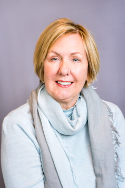 Deborah Crawford is the President of Gettechnical Inc., a Virginia based training company. She specializes in the deposit side of the financial institution and is an instructor on IRAs, BSA, Deposit R... read more.