WEBINAR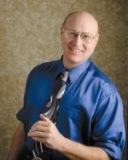 Establishing a Respectful Workplace
CFT Credits: 0.25
There has been an explosion of sexual harassment allegations in both the press, and in complaints to employers. Famous media people, executives, and public and corporate managers have suddenly had careers damaged or ended due to their improper behaviors. Harassment is certainly not new
Webinar Description and Intended Audience
There has been an explosion of sexual harassment allegations in both the press, and in complaints to employers. Famous media people, executives, and public and corporate managers have suddenly had careers damaged or ended due to their improper behaviors. Harassment is certainly not new. Yet now there is a new environment, new support and motivation to come forth. Organizations, Congress and Legislatures are paying attention to Enhanced policies, practices and new laws and liabilities are coming.
In many organizations sexual harassment seems all too common. Yet in others it rarely arises and is quickly and effectively addressed. What is the difference?
Identifying and Combating Harassment – Establishing a Respectful Workplace
Your organization must seek to prevent and to address harassment! The courts have expanded the scope of an organization's duty of care for the overall work environment. The U.S. Supreme Court has ruled that private and public organizations have a Duty of Care which is owed to both those they serve and to their employees. The failure to pay attention to this Duty of Care can result in personal harm and legal liability for both the organization and for the individual. Adopting the Duty of Care immunizes organizations from liability and creates a healthy, productive profitable workplace.
This program brings understanding of employees' responsibilities toward each other and covers how to effectively address and resolve issues.
Covered Topics:
How to define and identify harassing behavior in its differing manifestations
Understand the laws which apply and how they can be used to confront and correct harassing behaviors; and new liabilities on the way
Guidelines you can adopt to stop harassment before it starts
The Duty of Care principles for addressing abusive behaviors and preventing liability
Gain an understanding of how these concepts apply to practical, everyday situations
Understand each person's rights and obligations in a Respectful Workplace
Understand how to address situations before they harm people and generate legal actions
Who Should Attend?
Human Resources and anyone that creates policy and procedures for your financial institution or with responsibility for supervising employees.
Webinar Viewing Options
LIVE WEBINAR:
INCLUDES 7 DAYS OF UNLIMITED ONDEMAND PLAYBACK! With this option, you will participate in the webinar live, via the internet. You will login to the webinar on your PC to view the PowerPoint presentation, and you have the option of using your PC speakers or a telephone for the audio. You can type and send your questions to the instructor. Many companies are now running their PC through an LCD projector allowing many employees to participate at the same time. And don't worry if you miss the webinar, you can still view it for up to seven days after it takes place!
SIX MONTH ONDEMAND VIDEO:
With this option, you will receive an e-mail that contains a link to the PowerPoint slides (to download, print, and copy) as well as a link to the media player where you will view and hear the entire webinar just as it was delivered, featuring the full-color PowerPoint presentation with audio. You can pause, fast-forward and rewind as needed, which makes it a very effective training tool. The OnDemand Video will be available to you (and anyone else in the company) for six months and can be accessed 24/7 as many times as you wish. Delivered via e-mail the day after the webinar takes place.
CD-ROM VIDEO:
If you do not have internet access or want to make the webinar part of your training library, the CD-ROM Recording is a great option for viewing a webinar. You can pause, fast-forward and rewind as needed, which makes it an effective training tool. With this option, you will receive a download of any applicable handouts and a CD-ROM (featuring the full-color PowerPoint presentation with audio) via regular mail. Mailed 7 to 10 days after the webinar takes place.
IN-HOUSE:
Webinars can be scheduled and offered exclusively for your company. They can even be customized to best fit your needs. To find out more, please complete the in-house request form found in the Schedule and Registration Information section below.
Continuing Education (CE) Credits
This webinar is recommended for 2.5 CE Credit Hours. Each attendee will receive a Certificate of Attendance for self-reporting of CE Credits.