Every week brings more news and clarifications of the "last-minute" SECURE Act that was signed into law on December 20, 2019 and made effective 12 days later on January 1, 2020.
Is it a rumor or is it a reg? There is a lot of misinformation being published on the internet. Don't believe everything you read. Because we are still waiting for some finalized rules and guidance, beware of those who are saying what they "think" will happen vs what is actually written as a rule.
What You Will Learn
Who can postpone distributions to age 72?
What is the difference between IRA Beneficiary Options for an EDB, DB and NDB?
Who can still use the Single Life Expectancy Option?
What triggers using the old beneficiary rules vs. the new beneficiary rules?
When the new Life Expectancy Tables are released 2021, can we "grandfather" the old tables?
What are the new philosophies on Financial and Estate planning due to the shortened beneficiary payouts?
What are the estate payout options with the new rules?
Who Should Attend?
Anyone who is involved with opening, servicing and consulting on IRAs should attend. Trainers and Facilitators who need to update employees on all these changes and Financial and Estate Planners who advise and coordinate with clients should keep up with the latest information.
Continuing Education (CE) Credits
This webinar is recommended for 2.5 CE Credit Hours. Each attendee will receive a Certificate of Attendance for self-reporting of CE Credits.
View Delivery Options
Related Topics
Instructor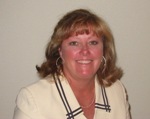 Patrice M. Konarik is president of Sunwest Training Corp. founded over 25 years ago and is located in the Texas Hill Country near San Antonio, Texas. With over 35 years in the financial industry, Patr... read more.