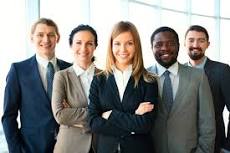 RISING LEADERS PROGRAM
Where Managers Become Exceptional Leaders
The Rising Leaders 10 month Program is designed to enhance the organizational, performance management, and leadership skills of highly motivated managers who have the potential to become high level leaders in the financial services industry.  Typically, a Rising Leader has responsibility for a work unit and direct reports; however, those who do not meet this criterion will be considered on a case-by-case basis.
The program's content is designed to develop rising leaders in the areas of personal leadership, emotional intelligence, effective written and spoken communication and influential presentation; championing change, maximizing team development, fostering effective talent development/coaching, and foster an engaging, inclusive workplace culture.
At the end of the program, participants will:
gain insights into their own leadership style, working with other styles, and the critical role of expanding their emotional intelligence as a leader.
enhance proficiency in all communication skills with an emphasis on message delivery, effective writing, active listening, style flexibility, professional presentation, and personal branding;
gain skills in creating and sustaining high performing teams while dealing effectively with conflict and problem resolution;
learn how to address the challenge of change and lead others with confidence that will create productive outcomes;
obtain strategies to maximize employee contributions and build talent through effective coaching and development actions;
explore leadership strategies that cultivate a workplace culture that is engaging, innovative, and inclusive;
develop insights into their own leadership strengths and development needs with a focus on short and long term development planning.

Program Overview:
This program is a 10 month (August 2023 – May 2024) digital learning program.  Participants will be required to participate in online assignments, one hour "lunch and learn" discussions as well as attend full day sessions as scheduled on ZOOM once a month.  Between sessions, participants will be encouraged to practically apply newly acquired skills, get feedback from their institutional mentor, and then discuss what worked or did not work as part of the next learning session.
Pre-work and orientation with a faculty advisor will begin August 31, 2023 and official zoom classes will begin September 28, 2023.
As part of the program, participants will complete numerous leadership assessments (DISC: Work of Leaders, Agile Emotional Intelligence Assessment, as well as a Leadership Skill/Behavior Assessment) that will determine areas for development.  All participants will be required to complete a "Call to Leadership" project within their institution that will not only foster their own development, but benefit their institution.  Pre-work assessments will be required prior to the beginning of the program and current readings in leadership will be included in the program as well.  All participants will have a faculty advisor who will be available for specific coaching.
The program will be instructed by a faculty of professionals who have succeeded in the financial services arena and are fluent in facilitating and cultivating leadership development.  Additionally, senior financial industry leaders as well as selected leadership development professionals will serve as guest presenters to enhance the learning experience.
Participants must have a minimum of three years of management experience and lead a team of reports, however, those who do not meet this criterion will be considered on a case-by-case basis. 
**Upon receipt of your registration, participants will be sent a vetting form to complete.  Please contact Renee@CFTeducation for more information.**
Related Topics
Instructor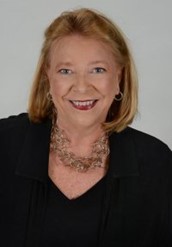 Financial Leaders Institute Academic Program Director President, Performance Management Solutions Cindy is a seasoned professional with an extensive background in banking; having successfully served ... read more.