The Residential Mortgage Lending course is ACE recommended for college credit transfer!
ACE Credit Recommendation Reference Number: CFTA-0014 (CFT Course Code: A201)
Course Description:
This Residential Mortgage Lending training course covers construction and permanent financing for residential property; real estate law; documentation; mortgage loan servicing; the secondary mortgage market; the role of government in mortgage lending; and residential real estate as an investment.  The discussion of underwriting, processing, and servicing will give participants a framework for learning the mortgage lending business and refining their existing knowledge.  Additionally, the coverage of laws and regulations affecting mortgage lending provide an understanding of mortgage lending's history and a glimpse into its future.
Topics include:
History of Mortgage Lending
Role of Residential Mortgage Lending in the Economy
The Mortgage Lenders
Strategies for Generating Residential Loans
Mortgage Instruments
Residential Mortgage Loan Origination and Processing
Underwriting the Residential Mortgage Loan
Government Insurance and Guaranty Programs
Private Mortgage Insurance
Selling Residential Mortgage Loans
Secondary Mortgage Market
Residential Real Estate Appraisal
Closing the Residential Loan
Mortgage Loan Servicing and Administration
Real Estate Law and Security Instruments
Compliance
Construction Lending
Home Equity Loans
Audience:  Designed for entry-level mortgage lenders, mortgage credit personnel, and bank and credit union employees who need to understand residential mortgage lending.
Diplomas and Certificates Applicable to the Residential Mortgage Lending course:
eBook access included in tuition
Related Topics
Instructor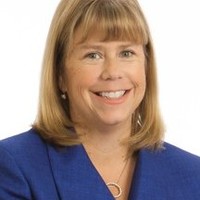 Barbara-Jean is the Senior Vice President, Director of Mortgage for Florence Bank. She has extensive experience in all aspects of banking including retail banking, commercial lending, and credit adm... read more.
Instructor

Jeff has been the Chief Lending Officer at Freedom Credit Union in Springfield, MA since 2013 and is in charge of managing the Commercial, Mortgage, and Consumer Lending portfolios, as well as the Col... read more.