One of the most critical aspects of any Information Security Program is communication and sharing information. This is especially true with Executives and Board of Directors, who need to be educated and informed on all aspects of information security so they can ask better questions and make appropriate decisions. If the top level of the organization better understand the risks and the impact potential, it will help build a stronger information security culture throughout the organization.<.p>
So what do you need to report upstream to help the Board and Executives understand your ISP and risk? Let's dive in.
What You Will Learn
Regulatory Requirements for reporting ISP info upstream
A Framework for Asking Better Questions
What is most important to report upstream?
How often should you report upstream?
Setting a Culture of Security starts at the top
Who Should Attend?
Information Security Officer, IT Manager, Risk Officer, Internal Auditor, Board members, or other management team members looking to understand risks from Ransomware.
Continuing Education (CE) Credits
This webinar is recommended for 2.5 CE Credit Hours. Each attendee will receive a Certificate of Attendance for self-reporting of CE Credits.
View Delivery Options
Related Topics
Instructor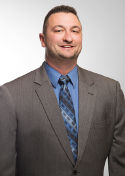 Cody Delzer, CISA, CDPSE, is a SVP Information Security Consultant for SBS CyberSecurity, LLC of Madison, SD who has a Bachelor of Science Degree in Computer and Network Security from Dakota State Uni... read more.