Remote Management is a library of short, pre-recorded courses for both remote employees and managers of remote employees. This training series is designed to help promote best practices for working from home, such as proper time management and productivity, as well as ways to overcome challenges that can come from working from home, including engaging remote teams, managing stress, and setting expectations. The average session duration is approximately 15 minutes.
Covered Topics
This product should serve as an efficient, effective, and engaging courseware for remote employees and managers of remote employees.
View Delivery Options
Related Topics
Instructor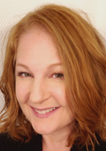 Heather Legge is a senior training specialist for InterAction training. Heather is also a certified executive coach, founder of Envision Success Inc, and author of Lead With Moxie. Since starting h... read more.