WEBINAR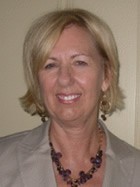 Reg CC Proposed Changes Webinar
CFT Credits: 0.25
The Board and the Bureau (Agencies) are proposing amendments to Regulation CC, which implements the Expedited Funds Availability Act (EFA Act) (2018 Proposal), and are also providing an additional opportunity for public comment on certain amendments to Regulation CC that the Board proposed in 2011 (2011 Funds Availability Proposal)
Webinar Description and Intended Audience
Plus New Operating Circular 3 Changes!
The Board and the Bureau (Agencies) are proposing amendments to Regulation CC, which implements the Expedited Funds Availability Act (EFA Act) (2018 Proposal), and are also providing an additional opportunity for public comment on certain amendments to Regulation CC that the Board proposed in 2011 (2011 Funds Availability Proposal). In the 2018 Proposal, the Agencies are proposing a calculation methodology for implementing a statutory requirement to adjust the dollar amounts in the EFA Act every five years by the aggregate annual percentage increase in the Consumer Price Index for Wage Earners and Clerical Workers (CPI-W) rounded to the nearest multiple of $25. The 2018 Proposal would also implement the Economic Growth, Regulatory Relief, and Consumer Protection Act (EGRRCPA) amendments to the EFA Act, which include extending coverage to American Samoa, the Commonwealth of the Northern Mariana Islands, and Guam, and would make certain other technical amendments.
What this means to your financial institution: Completely revised teller procedures on holds and hold forms. New disclosures at new accounts to give at account opening. This one is BIG!! Learn what is involved before we move to the final version.
Plus we have changes in the federal reserve operating circular 3 which reflect the new electronic rules from Reg CC last summer. These are final.
Highlights:
Proposed Regulation CC Changes–2018 and 2011 Proposed Changes back on the table
New time frames for holds—4 days
New Disclosures—Standardized Disclosures and Hold Notices
Inflation adjustment measures
Cash availability
Addition of certain geographic areas
How to count days and place holds the proposed way
Operating Circular 3 Summary and Changes
End to End Update of Operating Circular 3 Reflecting Changes Since Check 21 (each of these Revisions has a list)
Revisions designed to make the operating circular more focused on electronic processing
Revisions to the adjustment provisions
Revisions to reflect other changes to the way the Reserve Banks provide check services
Revisions with respect to terms defined in the operating circular or Regulation CC.
Changes to Conform to Reg CC as amended July 1, 2018
Who Should Attend?
Deposit Compliance, Deposit Operations, Tellers, Head Tellers and Training Department.
Webinar Viewing Options
LIVE WEBINAR:
INCLUDES 7 DAYS OF UNLIMITED ONDEMAND PLAYBACK! With this option, you will participate in the webinar live, via the internet. You will login to the webinar on your PC to view the PowerPoint presentation, and you have the option of using your PC speakers or a telephone for the audio. You can type and send your questions to the instructor. Many companies are now running their PC through an LCD projector allowing many employees to participate at the same time. And don't worry if you miss the webinar, you can still view it for up to seven days after it takes place!
SIX MONTH ONDEMAND VIDEO:
With this option, you will receive an e-mail that contains a link to the PowerPoint slides (to download, print, and copy) as well as a link to the media player where you will view and hear the entire webinar just as it was delivered, featuring the full-color PowerPoint presentation with audio. You can pause, fast-forward and rewind as needed, which makes it a very effective training tool. The OnDemand Video will be available to you (and anyone else in the company) for six months and can be accessed 24/7 as many times as you wish. Delivered via e-mail the day after the webinar takes place.
CD-ROM VIDEO:
If you do not have internet access or want to make the webinar part of your training library, the CD-ROM Recording is a great option for viewing a webinar. You can pause, fast-forward and rewind as needed, which makes it an effective training tool. With this option, you will receive a download of any applicable handouts and a CD-ROM (featuring the full-color PowerPoint presentation with audio) via regular mail. Mailed 7 to 10 days after the webinar takes place.
IN-HOUSE:
Webinars can be scheduled and offered exclusively for your company. They can even be customized to best fit your needs. To find out more, please complete the in-house request form found in the Schedule and Registration Information section below.
Continuing Education (CE) Credits
This webinar is recommended for 2.5 CE Credit Hours. Each attendee will receive a Certificate of Attendance for self-reporting of CE Credits.