During this program, we will conduct staff training to detect and prevent four big crimes against your customer.
We will look at the red flags and scenarios for Elder Abuse, Identity Theft, Business Email Compromise Schemes, and Human Trafficking. We will look at the misuse of POAs, Cash, Fake Emails, Romantic Scams, and more. Learn what the response of your financial institution should be when these activities hit our accounts and our customers. Two of the most disturbing crimes in our country involve harm to those who are being smuggled into the country and those who are exploited by human trafficking. Learn how big the crime is in the US and what our response should be. Learn what the differences in these two crimes are and how we can detect these criminals in the banking system.
All branch personnel, tellers, new accounts, loan officers, and call centers who help and protect our customers need to take this course.
View Delivery Options
Instructor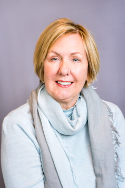 Deborah Crawford is the President of Gettechnical Inc., a Virginia based training company. She specializes in the deposit side of the financial institution and is an instructor on IRAs, BSA, Deposit R... read more.