SEMINAR
Real Estate Loan Documentation Seminar
CFT Credits: 0.00
This seminar provides a practical introduction to real estate loan documentation and the regulatory disclosures required for residential real estate loans (1st mortgages and HELOC's). This program will supply you with the basic knowledge and understanding of residential real estate lending. However this program does not cover secondary market residential lending. This seminar focuses on the:
• Application process
• Good Faith Estimate of Settlement Costs/Regulation Z
• Real Estate Settlement Procedures Act
• Servicing Disclosure Statement
• Flood Insurance Requirements
• Appraisal Requirements
• HMDA Requirements
• Reviewing and understanding the requirements of a title commitment
Audience:  Entry level consumer lenders, consumer credit personnel, and financial organization employees who need to understand consumer credit.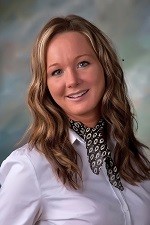 Instructor:  Elizabeth King