This Real Estate Finance Course is ACE recommended for college credit transfer!
ACE Credit Recommendation Reference Number: CFTA-0023 (CFT Course Code: 9987)
Course Description:
The Real Estate Finance course provides cutting-edge coverage of specialized mortgage lending procedures' including sources of mortgage money, constraints on those sources, loan qualifications, and laws and regulations that guide practices.
Topics include:
History and Background
Money and Interest Rates
Mortgage Money: Regulated Lenders
Other Primary Market Lenders
Mortgage Money: The Secondary Market
The Mortgage Documents
Mortgage Repayment Plans
Federal Government Underwriting Programs
Borrower Qualification
Property Analysis
Commercial Loans: Construction and Land Loans
Commercial Building and Farm Loans
Other Financing Practices
Technology Advances in Mortgage Lending
Environmental Issues
Settlement Procedures
Audience:  For individuals in the lending department that would like to gain knowledge in the specialized mortgage lending procedure.
Diplomas and Certificates Applicable to the Real Estate Finance course:
Related Topics
Instructor

Jeff has been the Chief Lending Officer at Freedom Credit Union in Springfield, MA since 2013 and is in charge of managing the Commercial, Mortgage, and Consumer Lending portfolios, as well as the Col... read more.
Instructor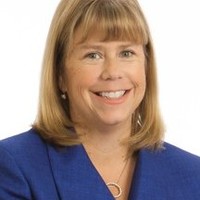 Barbara-Jean is the Senior Vice President, Director of Mortgage for Florence Bank. She has extensive experience in all aspects of banking including retail banking, commercial lending, and credit adm... read more.