The Real Estate Appraisal course is ACE recommended for college credit transfer
ACE Credit Recommendation Reference Number: CFTA-0020 (CFT Course Code: A217)
Course Prerequisite Info: CFT strongly RECOMMENDS that students complete the Residential Mortgage Lending course prior to taking the Real Estate Appraisal course.
Course Description:
Mastering real estate appraisal has never been easier.  Both simple and complex subjects are covered in terms that are easy to understand and accurate.  This course references and explains the Uniform Standards of Professional Appraisal Practice, introducing all of the appraisal related topics listed in educational requirements for universal state licensing and certification.
Topics include:
Real Estate Appraisal and You
Legal Considerations in Appraisal
The Formal Appraisal Process
Focus on Neighborhood, Community, and Market
Real Estate Economics and Value
Property Inspection and Analysis: The Site
Property Inspection and Analysis: The Improvements
The Sales Comparison Approach
Analyzing and Adjusting Comparable Sales
Valuing the Site
Introducing the Cost Approach
Estimating Loss in Value: Accrued Depreciation
The Income Approach
Income Capitalization: Rates and Techniques
Reconciling the Value Estimates
Audience:  Real Estate Lenders
Diplomas and Certificates Applicable to the Real Estate Appraisal course:
Related Topics
Instructor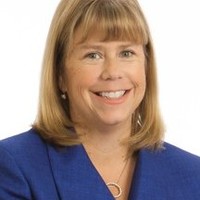 Barbara-Jean is the Senior Vice President, Director of Mortgage for Florence Bank. She has extensive experience in all aspects of banking including retail banking, commercial lending, and credit adm... read more.