As 'surge deposits' have become a thing of the past, bankers across the country are observing that more effective management of liquidity and funding is an increasingly important part of success in banking. As interest rates are volatile and loan-to-deposit ratios increase, community bankers need a robust understanding of the processes, products and analytic tools needed to attract and retain properly priced, long-term funding. We present the art and science of retail deposit pricing and sales today.
Covered Topics
State of the industry regarding long-term retail funding as our economic environment is likely to make attracting and retaining properly priced deposits more difficult
Navigating the pricing chaos in the deposit marketplace requires new products and a sequential offering approach to enhance your long-term savings offers without emphasizing interest rates
How some of your competitors are equipping the front line today to competently and confidently engage depositors to win and retain properly priced, long-term savings deposits
The science and art of deposit strategy has evolved much more than most bankers realize, creating the opportunity for meaningful competitive advantages now
Who Should Attend?
This session is specifically geared for Marketing Executives; Chief Financial Officers; Retail Banking Executives and Operations Executives.
Continuing Education (CE) Credits
This webinar is recommended for 2.5 CE Credit Hours. Each attendee will receive a Certificate of Attendance for self-reporting of CE Credits.
View Delivery Options
Related Topics
Instructor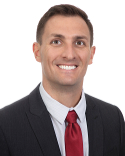 Preston Afrank, Vice President, has more than 10 years of experience managing complex financial strategies. Prior to joining Haberfeld, Preston worked in the banking industry and served on a number of... read more.