COURSE
Prospecting & Strategic Selling Boot Camp: Increasing Your Sales Call Success Rate Seminar
CFT Credits: 0.00
This brand-new boot camp's primary outcome is to increase your sales results through skill-development in cold-calling and prospecting, productive sales meetings with prospects, managing the sales cycle and organizing and planning sales activities.
In addition to your business development team, this program benefits service-focused staffers in the branches by assisting them to make a comfortable and smooth transition to become effective sales people in not only offering retail products but also generating leads for the loan department.
This workshop will give your staff the tools to understand the buying process, increase their confidence when presenting your scope of services and can contribute to increasing your share of the consumer market. These selling skills are a must to ensure that prospective customers bank with you and not your competitor.
Key learning points/benefits:
• What is prospecting?
• Qualifying prospects and your target customer profile
• Developing your cold-call technique
• Opening lines that get appointments
• Strategic questions for the sales meeting
• Learn the Sales Process Blueprint to effectively manage the sales cycle
• Assessing and handling the true objection to gain consensus on how your service will meet client need
• Utilize sales call performance criteria to improve sales meeting effectiveness
• Attendees will participate in a series of exercises to prepare for a sales call of a target account
• Personal development action plan to reinforce learning for immediate applicability back on the job
Who Should Attend: Newly selected branch managers, assistant managers, management trainees, teller supervisors and experienced managers seeking sales training.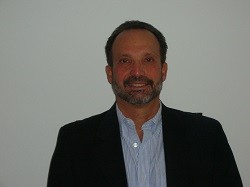 Your Seminar Leader: John Aramini