Principles of Banking course is ACE recommended for college credit transfer!
ACE Credit Recommendation Reference Number: CFTA-0013 (CFT Course Code: A207)
Course Description:
Are you ready to plunge into the captivating universe of United States banking and credit? Welcome to our 'Principles of Banking' course, your gateway to an all-encompassing grasp of the bedrock principles propelling this dynamic industry. Dive deep into the core facets of financial services, including human resources, marketing, and ethics.
Topics Covered: Explore money and interest, negotiable instruments, mortgages, commercial lending, security and ethics, and the pivotal role of banking in today's thriving economy. This course leaves no stone unturned in equipping you with vital knowledge and insights.
Textbook chapter topics include:
The Business of Banking
Development of the US Banking System
The Federal Reserve System
Money and Interest
Deposit Accounts
Negotiable Instruments
Consumer Loans
Mortgages
Commercial Lending
Specialized Banking
Security, Fraud, and Ethics
Bank Marketing
Employment Opportunities
Audience:  From beginning bankers to seasoned bankers, this course gives an excellent overview of financial services, including information on human resources, marketing, and ethics.
Diplomas and Certificates Applicable to the Principles of Banking course:
eBook access included in tuition
Set yourself on a path to unrivaled expertise in the principles of banking. Get ready to unlock doors to exciting career prospects and make a lasting impact in the financial world!
Related Topics
Instructor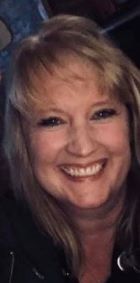 Marta started her banking career in 1990 as a teller and worked her way up to Employment Officer, in charge of bank-wide training and hiring. In 1994 Marta began volunteering for her local Center for... read more.