COURSE
Presentations That Win Hearts and Minds Seminar
CFT Credits: 0.00
This full-day presentations workshop will help develop your ability to speak in a broad range of situations–from local community events to staff meetings, from press conferences to sales calls.
No matter how smart and hard-working you are, your career will falter if you don't have the confidence to present to a variety of audiences.
Overcome nervousness
Focus on your audience's interests and hot buttons
Handle questions and interruptions
Deliver a presentation with a style that's confident and professional
Communicating your key messages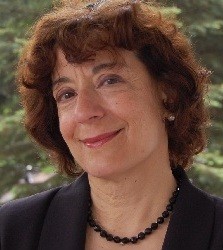 Instructor:  Susan Mach is a communication coach, trainer and strategist.  She leads communication boot camps at community banks and credit unions.  She has extensive experience working with multinational corporations, global nonprofits, and entrepreneurial start-ups.  She teaches communication skills to M.B.A. students from all over the world at NYU Stern, CUNY Baruch and Rutgers Business School.  She is also the former director of consumer affairs at AT&T.