This webinar will prepare the bank for an upcoming Safety and Soundness Examination focusing on overall credit administration, so that correction of deficiencies can be achieved before the regulators arrive.
The program begins with a discussion of those Macro Economic, Industry, Business, and Management factors that must be considered as part of loan portfolio management. That will be followed by examining the quality of credit file documentation, which includes an assessment of the Credit Memorandum and Loan Documentation. Then we move onto a discussion on effective management tools required to navigate the bank through today's challenges.
What You'll Learn
View Delivery Options
Related Topics
Instructor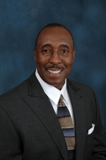 Jeffery W. Johnson started his career with SunTrust Bank in Atlanta as a Management Trainee and progressed to Vice President and Senior Lender of SouthTrust Bank and Senior Vice President and Commerci... read more.