COURSE
Planning & Conducting Effective Performance Evaluations Seminar
CFT Credits: 0.00
Research indicates that many managers often dread planning and conducting performance evaluations!  Done effectively – the performance evaluation can be a productive, rewarding, and yes, even an enjoyable process for both manager and the employee being evaluated.  CFT's seminar on Planning & Conducting Effective Performance Evaluations is guaranteed to provide participants with a new way of thinking about evaluations and using the process as a key component to heighten productivity and nurture continued employee development. 
TOPICS TO BE COVERED: 
Understanding the components of performance management and the manager's role in the process 
Preparing an effective, factual, and legal performance evaluation form 
Assigning ratings based on  demonstrated performance 
Setting performance expectations and tying bank mission to individual performance goals 
Constructing effective development plans 
Implementing strategies for conducting a productive performance evaluation meeting 
Engaging the employee in their performance evaluation and future development 
Dealing with challenging performance evaluation situations 
Creating plans to foster continued improvement and development after the performance evaluation discussion 
WHO SHOULD ATTEND:  Recommended for managers and supervisors at all levels who are required to prepare and conduct performance evaluations with their direct reports.  Please forward to appropriate person(s).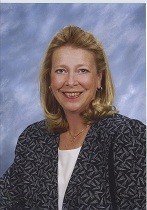 YOUR SEMINAR LEADER: Cynthia Rowan