The chance to significantly overhaul banking regulations comes around perhaps once in a generation — or maybe twice. On May 11, 2022 the Federal Reserve, Federal Deposit Insurance Corporation, and the Office of the Comptroller of the Currency released a proposed set of overhauled regulations under the Community Reinvestment Act, the 1977 law intended as a countermeasure against discriminatory lending (AKA redlining). The comment period ends August 5, 2022.
What potential impacts are likely for YOUR bank, based on your size of being evaluated as a small, intermediate or large bank?
What You'll Learn
This program will benefit lenders, compliance officers, CRA officers, lending support staff, legal counsel, auditors, and those involved in acquisitions and merger activities.
Continuing Education (CE) Credits
This webinar is recommended for 2.5 CE Credit Hours. Each attendee will receive a Certificate of Attendance for self-reporting of CE Credits.
View Delivery Options
Instructor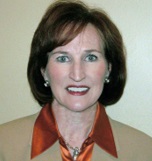 Susan Costonis is a compliance consultant and trainer. She specializes in compliance management along with deposit and lending regulatory training. Susan has successfully managed compliance programs ... read more.