This TWO-PART Outside Calling School helps you Drive New Revenue
Each session is 9:00am-12:00pm EST via Zoom.

The Live e-Classroom training is presented via a secure Zoom Platform.  Upon individual registration, each student will receive a password and log in link to access the course. Participants will engage in discussions, small group activities, and skills practices to ensure that ideas are shared and learning is entertaining and adopted.
This series is for the professional caller, including lenders, mortgage originators, wealth managers, and experienced branch managers.  This program includes pre-call planning, the in-person or virtual appointment, and post-call follow up.  We also cover negotiation, handling objections, and pricing.
Understand your clients, and maximize your time spent selling. You will learn how to tailor your value statement to match the needs of the individual or business borrower, or buyer. We emphasize how to spend your time on the right clients that result in sales growth, while maximizing the highest value opportunities in your market.
We utilize a password protected and encrypted Zoom platform that enables us to deliver the presentation in a classroom format, plus offer the opportunity to participate in group exercises and discussions in separate Zoom rooms.
July 13, 2023-Prospecting and Call Preparation 
How do I get more prospects in the funnel and improve my sales results? This lively presentation will give you proven tips, techniques, and systems from the most successful sales oriented financial institutions, to enhance your skills and improve your productivity. You will learn the most efficient ways to prospect, including how to set appointments through virtual technology, email, phone calls, and direct mail. You will also learn to properly set up an in-person or virtual sales call to deliver results.
Program Agenda 
Designing your value proposition to define why someone should meet you
How much prospecting anyway?
Generate more leads through your best clients
Getting appointments
The Ping Strategy – a method of staying in touch
When do I abandon a prospect?
Free prospecting tools
Free databases and meeting technologies
How will I measure success?
Pre-call research
Effective technology approaches
July 20, 2023-Buyer Behavior and the Winning Call Experience 
This fast-paced, e-classroom seminar will look at the differences in opinions, views, and buying behaviors of individuals and businesses. You will learn how to modify your strategies to grow business from each generational segment, including appropriate adjustments to your digital and in-person client approaches and experiences. Your buyers are regular consumers, business owners, employees, corporate executives, and so forth, but how they are affected by their age cohort has an effect on how they make financial decisions.
You will also hear and discuss how to effectively deliver a winning experience inside a personal or virtual call, including opening comments, effectively asking great questions, and follow-up. We pay special attention to professionally closing, as 64% of salespeople fail to ask for the business.
Program Agenda 
Generational similarities in decision=making
Which sales approaches appeal to each generation or buying group
Making the Sales Call
The Critical Importance of Sales Questions
Moving the Sale Forward
Managing Key Objections
Effective Digital Closing Technique
Sales follow-up
Tactical roadmap to beat the competition
Who Should Attend:
Frontline salespeople such as branch managers, wealth managers,
commercial lenders, mortgage and consumer lenders, and business development officers will find the strategies, techniques, and tools discussed will have a tremendous impact on sales growth.
Related Topics
Instructor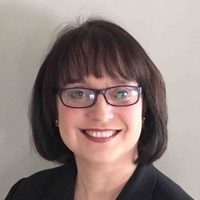 Jennie Sobecki is Co-Owner and CEO of Focused Results, a sales and marketing strategy, consulting, and training firm concentrating on results-driven process consulting and training experience in commu... read more.