WEBINAR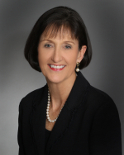 Opening New Accounts Part 3: Trust and Fiduciary Accounts Webinar
CFT Credits: 0.25
Formal, Informal, Revocable, Irrevocable, Minor Custodial Accounts, Court Ordered Accounts – what does it all mean? It never fails to raise the panic level when someone dumps a binder full of legal documents on your desk and requests to open a trust account, estate account or an account for a minor
Webinar Description and Intended Audience
Formal, Informal, Revocable, Irrevocable, Minor Custodial Accounts, Court Ordered Accounts – what does it all mean? It never fails to raise the panic level when someone dumps a binder full of legal documents on your desk and requests to open a trust account, estate account or an account for a minor. This two-hour webinar, which is Part III of a three-part series, will delve into the responsibilities of collecting appropriate documentation, providing ownership options, titling accounts correctly, and allowing proper access to Trust, Fiduciary and Minor accounts not only during lifetime but at the death of a signer as well. Part II of this three-part series encompasses Business Accounts and Part I addresses Personal and Consumer Accounts.
It is highly recommended that attendees have a copy of their financial institution's account agreement and signature card to use as a reference during the session.
Covered Topics:
-Defining Trustee, Personal Representative, and Fiduciary Roles and Responsibilities
-TIN Compliance for Trust, Minor and Fiduciary Accounts
-Proper Account Titling
-Trust Accounts
What is the Benefit of Setting up a Trust?
Parties to a Trust
Documentation Requirements
Trust Account Certification
Formal vs. Informal Comparison
Key Questions to Ask When Setting Up Trust Accounts
Six Pieces of Required Information For all Trust Accounts
Revocable and Irrevocable Trust Accounts Comparison
-Informal Trust Accounts
What Makes a Trust "Informal"?
Account Titling Requirements
TIN Compliance
Payable on Death (POD)
As Trustee For, In Trust For, Totten Trusts
-Formal Trust Accounts
What Makes a Trust "Formal"?
Account Titling Requirements
TIN Compliance
Documentation Requirements
-Minor Accounts
Single / Individual Account in Minor's Name
Joint / Multiple Party Account with a Minor
Uniform Transfer to Minor's Account (UTMA)
Minor's Access to Funds
-Court Ordered Accounts
Roles and Responsibilities of a Personal Representative
Understanding Estate Accounts
Guardianship/Conservator Accounts
Social Security Representative Payee
Who Should Attend?
Customer contact personnel, supervisors and officers whose responsibilities include opening or managing new accounts. Personal Bankers, BSA Officers, Deposit Operations, Branch Administration, CIP Managers, Training and Business Development Officers, Internal Auditors and Compliance Officers will find the information beneficial. Lending assistants and officers will find the information informative as well.
Webinar Viewing Options
LIVE WEBINAR:
INCLUDES 7 DAYS OF UNLIMITED ONDEMAND PLAYBACK! With this option, you will participate in the webinar live, via the internet. You will login to the webinar on your PC to view the PowerPoint presentation, and you have the option of using your PC speakers or a telephone for the audio. You can type and send your questions to the instructor. Many companies are now running their PC through an LCD projector allowing many employees to participate at the same time. And don't worry if you miss the webinar, you can still view it for up to seven days after it takes place!
SIX MONTH ONDEMAND VIDEO:
With this option, you will receive an e-mail that contains a link to the PowerPoint slides (to download, print, and copy) as well as a link to the media player where you will view and hear the entire webinar just as it was delivered, featuring the full-color PowerPoint presentation with audio. You can pause, fast-forward and rewind as needed, which makes it a very effective training tool. The OnDemand Video will be available to you (and anyone else in the company) for six months and can be accessed 24/7 as many times as you wish. Delivered via e-mail the day after the webinar takes place.
CD-ROM VIDEO:
If you do not have internet access or want to make the webinar part of your training library, the CD-ROM Recording is a great option for viewing a webinar. You can pause, fast-forward and rewind as needed, which makes it an effective training tool. With this option, you will receive a download of any applicable handouts and a CD-ROM (featuring the full-color PowerPoint presentation with audio) via regular mail. Mailed 7 to 10 days after the webinar takes place.
IN-HOUSE:
Webinars can be scheduled and offered exclusively for your company. They can even be customized to best fit your needs. To find out more, please complete the in-house request form found in the Schedule and Registration Information section below.
Continuing Education (CE) Credits
This webinar is recommended for 2.5 CE Credit Hours. Each attendee will receive a Certificate of Attendance for self-reporting of CE Credits.