Opening accounts online is a major convenience for members, and it creates efficiencies for credit unions. Unfortunately, from a compliance perspective, it is also riddled with pitfalls. Your Bank Secrecy Act compliance risk escalates when a new member comes to your credit union through the Internet instead of in-person. There are also regulations like Truth-in-Savings and Privacy that require disclosures at account opening that need to be considered.
You must take care to minimize compliance and fraud risk when you open new member accounts online. Let compliance expert Gaye DeCesare give you the guidelines that should be included in your policies and procedures to control your risk without sacrificing new member convenience.
What You'll Learn
Who Should Attend
This webinar will benefit credit union professionals who open or manage accounts online.
Continuing Education (CE) Credits
This webinar is recommended for 2.5 CE Credit Hours. Each attendee will receive a Certificate of Attendance for self-reporting of CE Credits.
View Delivery Options
Instructor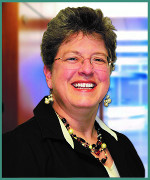 Gaye DeCesare joined CU Service Network as Vice President of Compliance in April, 2017, with the company's acquisition of COMPASS 4 CUs. She had served as the President/CEO of that organization sinc... read more.