During this webinar we will bring you up to speed on all the new intricacies with Limited Liability Companies (LLC).
Learn how to document and set up resolutions for complicated multi-tierred LLCs. You will study Series LLCs, Reverse 1031 Exchange accounts use of LLCs, and review the life cycle of the LLC. This detailed webinar will help you make the best account opening and paperwork decisions for the LLC.
The "Opening LLC Accounts" webinar has been approved for 2 CAMS credits. Credits are redeemable for Live attendance only. Users must connect to the webinar individually and enter their name and email for reporting purposes. Accreditation is valid for one year from the date of the event. To receive a certificate, email bankwebinars@oncourselearning.com.
What You Will Learn
What is an LLC
Understanding the different tax options of an LLC
Members, Managers and signers
Breaking down the operating agreements
State specific documentation
Adding members, managers and signers
Taking off members, managers and signers
Dissolving the LLC
Selling the LLC
Trust as a member of an LLC
Reverse 1031 Exchange and use of LLC
Single Member LLC '€"disregarding an entity
Multi-member LLC with entities as members
Low profit or L3Cs
Series LLCs
Who Should Attend?
Deposit Compliance, Deposit Operations, BSA, Branch Managers, Loan Officers, Senior Management, Customer Service Representatives, Personal bankers, Training and anyone who opens accounts.
Continuing Education (CE) Credits
This webinar is recommended for 2.5 CE Credit Hours. Each attendee will receive a Certificate of Attendance for self-reporting of CE Credits.
View Delivery Options
Related Topics
Instructor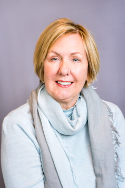 Deborah Crawford is the President of Gettechnical Inc., a Virginia based training company. She specializes in the deposit side of the financial institution and is an instructor on IRAs, BSA, Deposit R... read more.