In today's shifting political landscape, the questions is can we comply? Will we have a hit? It is a crazy quilt of OFAC sanctions and programs, that we are asked to comply with. It is your job to manage the OFAC risk and do the best you can in this environment. Your policy, procedures, risk assessment will mitigate your risk and help your institution comply with OFAC sanctions. What are the reports we need to complete if we get a match? What are the steps we need to take to get the money secured? And what is going on in the Russia, North Korea and Iran sanctions? Learn more in this program which is designed for community banks and credit unions.
Highlights
Developing a good OFAC Compliance Program
Reports to complete
General and Specific Licenses and maintenance of those
Issues with particular sanction programs
Russian Sanctions
North Korea
IRAN
Europe and US at odds
And much much more
Who Should Attend?
OFAC Team, Compliance Team and BSA Team. Training and Deposit Operations and security.
Continuing Education (CE) Credits
This webinar is recommended for 2.5 CE Credit Hours. Each attendee will receive a Certificate of Attendance for self-reporting of CE Credits.
View Delivery Options
Related Topics
Instructor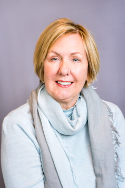 Deborah Crawford is the President of Gettechnical Inc., a Virginia based training company. She specializes in the deposit side of the financial institution and is an instructor on IRAs, BSA, Deposit R... read more.