With the Biden Administration having installed new leadership at the Consumer Financial Protection Bureau (CFPB), financial institutions should expect a much more robust regulatory environment in the new year.
Join Regulatory Compliance Counsel Michael Christians for this jam-packed session outlining those actions that the "new" CFPB has already taken and those we can look forward to in 2022. During our 90-minute webinar, participants will hear about interpretive rules and rescinded policy statements. In addition, they will learn how recent rulemaking from the agency will affect their operations over the next 12 months and beyond.
Covered Topics:
Interpretive Rule on Sex Discrimination under Regulation B
Rescission of Policy Statement Concerning Abusive Acts or Practices
Dodd-Frank Section 1071 Rulemaking
Interpretive Rule Concerning MLA Specific Examinations
Rescission of COVID-19 Related Policy Statements
Annual Threshold Adjustments
Who Should Attend?
Bank leaders, compliance professionals, real estate lenders, commercial lenders and internal auditors would all benefit from attending this session
Continuing Education (CE) Credits
This webinar is recommended for 2.5 CE Credit Hours. Each attendee will receive a Certificate of Attendance for self-reporting of CE Credits.
View Delivery Options
Related Topics
Instructor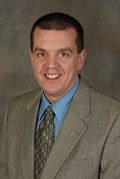 As principal of Michael Christians Consulting, LLC, Michael assists financial institutions and organizations across the country with ensuring their compliance programs conform to Federal laws and regu... read more.