Flood Insurance is one of those compliance requirements that is just difficult to get right. There are so many rules and moving parts, it's a constant struggle. The Agencies recently finalized "Interagency Questions & Answers Regarding Flood Insurance". These provide a wealth of information and guidance to help you meet your compliance requirements. Join us to see what's changed and what's stayed the same.
Who Should Attend
This webinar is designed for consumer and commercial loan officers, loan processors, compliance and audit personnel.
Continuing Education (CE) Credits
This webinar is recommended for 2.5 CE Credit Hours. Each attendee will receive a Certificate of Attendance for self-reporting of CE Credits.
View Delivery Options
Related Topics
Instructor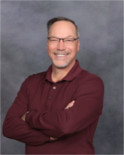 David's banking career began as a field examiner for the FDIC in 1990. He later became a Compliance Officer and Loan Officer for a small bank. In 1993, he established Banker's Compliance Consultin... read more.
Instructor

Jerod is the leader of Banker's Compliance Consulting's training productions. He is a nationally recognized speaker. Whether it's a conference, seminar, school, webinar or luncheon, it's easy to... read more.