On June 30, 2021, the FFIEC released its latest guidance – the Architecture, Infrastructure, and Operations (AIO) booklet. This new guidance completely overhauled the previous IT "Operations" booklet from 2004. The new AIO booklet is a much-needed, modern take on how to manage IT Operations at a financial institution and includes many new and forward-looking regulatory expectations.
What You Will Learn
Join us to discuss the new FFIEC AIO booklet, including the following areas:
AIO guidance structure and overview
Architecture
Infrastructure
Operations
Big Takeaways (what to look out for going forward)
Who Should Attend?
Information Security Officer, IT Manager, Risk Officer, Internal Auditor, CIO, and Executives looking to understand the Cybersecurity Assessment process, common weaknesses in controls, and how to address them.
Continuing Education (CE) Credits
This webinar is recommended for 2.5 CE Credit Hours. Each attendee will receive a Certificate of Attendance for self-reporting of CE Credits.
View Delivery Options
Related Topics
Instructor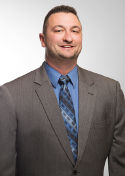 Cody Delzer, CISA, CDPSE, is a SVP Information Security Consultant for SBS CyberSecurity, LLC of Madison, SD who has a Bachelor of Science Degree in Computer and Network Security from Dakota State Uni... read more.
Instructor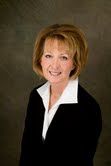 Susan Orr is a leading financial services expert with vast regulatory, risk management, and security best practice knowledge and expertise. As an auditor and consultant, Susan is dedicated to assisti... read more.