Included Webinars
Compliance 101 for New Compliance Officers – Part 1
BSA 101 for New BSA Compliance Officers – Part 2
Introduction to Conducting a Compliance Audit/Review for New Compliance Officers – Part 3
Series Details
Compliance 101 for New Compliance Officers – Part 1
October 25, 2022, 2:30 pm EDT
This session is designed to provide a new compliance officer with tools to help make the transition on their new role easier, it can also provide long-term compliance officers with a refresher on regulations and resources.
What You'll Learn
Major compliance issues
The importance of risk assessments
Resources all Compliance Officers need to know about
BSA 101 for New BSA Compliance Officers – Part 2
October 31, 2022, 2:30 pm EDT
This session will provide new BSA Compliance Officers with information on the laws and rules, as well as guidance on resources that can help make their jobs easier.
What You'll Learn
Overview of Bank Secrecy Act and other Anti-Money Laundering Rules
Components of a strong BSA program
Using technology to help with BSA compliance
Resources all BSA Compliance Officers need to know about
Introduction to Conducting a Compliance Audit/Review for New Compliance Officers – Part 3
November 1, 2022, 2:30 pm EDT
This webinar will provide an overview of the tools and resources available for conducting a compliance review, as well as areas to review and questions to ask.
What You'll Learn
The importance of a compliance review
Compliance audit/review resources
Reviewing policies, procedures, and practices
Reporting the results of your review
Developing a compliance audit schedule
Who Should Attend
New Compliance Officers, Chief Compliance Officers, Compliance, Legal, Risk Management Staff, CEOs.
View Delivery Options
Related Topics
Instructor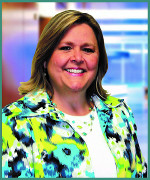 Kristen Tatlock is a nationally-known speaker and compliance consultant with over 30 years of experience in the bank and credit union compliance arena. Kristen assists credit unions with issues rangin... read more.