Your financial institution is full of customers who require many types of services. The BSA exam identifies many services and customers as high-risk for money laundering. We will cover the high-risk customers and services listed in the BSA exam manual and begin to see their impact on our AML program. We will look at what makes a customer or service high risk. What extra due diligence is required when the customer is high risk? And can the high-risk customers and services impact your bank's BSA risk rating?
Covered Topics
Who Should Attend
This webinar is designed for BSA Officers, BSA Coordinators, Compliance Officers, and Security Officers.
View Delivery Options
Related Topics
Instructor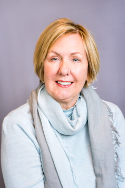 Deborah Crawford is the President of Gettechnical Inc., a Virginia based training company. She specializes in the deposit side of the financial institution and is an instructor on IRAs, BSA, Deposit R... read more.