Many institutions utilize a Managed Service Provider these days to manage IT infrastructure, often providing more expertise while saving some cost. But when it comes to protecting your data, the term 'cybersecurity' can mean different things to different organizations. The goals of Information Technology (convenience and availability) far different than the goals of Information Security (protection and loss prevention).
How can you make sure your Managed Service Provider is truly benefitting you and helping you protect your institution and your customers' data?
What You Will Learn:
Information Technology vs. Information Security
Types of Managed Services Providers
Traditional Vendor Management of MSPs
Modern Vendor Management of MSPs
Characteristics of a good MSP partnership
Questions to ask before you hire an MSP
Who Should Attend?
Information Security Officer, IT Manager, Network Administrators, Risk Officer, Chief Information Officer, Forensics Analysis, Security Analyst, and management team members involved in cybersecurity and incident response processes.
Continuing Education (CE) Credits
This webinar is recommended for 2.5 CE Credit Hours. Each attendee will receive a Certificate of Attendance for self-reporting of CE Credits.
View Delivery Options
Related Topics
Instructor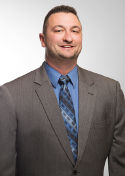 Cody Delzer, CISA, CDPSE, is a SVP Information Security Consultant for SBS CyberSecurity, LLC of Madison, SD who has a Bachelor of Science Degree in Computer and Network Security from Dakota State Uni... read more.