This course is designed to demonstrate the factors required to consider in establishing the proper loan amount for short-term needs, and not rely solely upon a formula-driven approach. This is the essence of short-term loan structuring. During this session, the participant will learn how to calculate the length of the financing gap, which is the time between receipt of cash from the operating cycle and the time required to pay creditors.
Structuring credit facilities for short-term loans and lines of credit is more challenging for commercial bankers compared to structuring long-term loans. Since loan-term loans are utilized to fund capital asset purchases, all you need is an appraisal, evaluation, invoice, sales contract, etc. to establish the value for the capital asset, then proceed to apply your bank's loan to value margins to set the lendable amount. For Short-term loans and lines of credit, it is not that simple.
Short-term loans and lines of credit require examination of several factors to reach the proper amount required. This is very important because underfunding or overfunding the amount a borrower requires to fund their operations can cause a problem.
Specifically, the course will demonstrate the key financial ratios to determine the financing gap, and how to utilize this data to determine the Asset Conversion Cycle and the Operating Cycle. The course will then proceed to calculate the amount required to fund the financing gap by determining the Net Working Investment and the potential sources of cash to fund the gap before bank's funds are deployed.
Covered Topics
Define the Asset Conversion Cycle, Operating Cycle, and Fixed Asset Cycle
Calculate the Financing Gap by Utilizing Financial Ratio Analysis
Determine Sources of Cash to Fund the Financing Gap Before the Bank's Funds are Required
Address Why a Revolving Line of Credit Not Revolving
Know the Common Causes of a Line of Credit Becoming Permanent Working Capital
Negotiate More Effectively With Borrowers Requesting Short-Term Funding
Who Should Attend?
All individuals involved in credit administration including, but not limited to Credit Analysts, Commercial Lenders, Consumer Lenders, Branch Managers, Loan Review Personnel, Senior Loan Officer, Senior Credit Officer, Bank Directors, and Members of the Executive Management Team.
Continuing Education (CE) Credits
This webinar is recommended for 2.5 CE Credit Hours. Each attendee will receive a Certificate of Attendance for self-reporting of CE Credits.
View Delivery Options
Related Topics
Instructor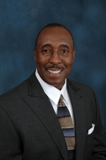 Jeffery W. Johnson started his career with SunTrust Bank in Atlanta as a Management Trainee and progressed to Vice President and Senior Lender of SouthTrust Bank and Senior Vice President and Commerci... read more.