When a bank enters into a lending arrangement with a borrower, or some time thereafter, the bank may wish to sell a portion of the loan to another bank. Or a bank may wish to purchase a portion of a loan made by another bank. Such transactions may occur in connection with short-term borrowings, term loans, construction loans or other forms of extension of credit. This area of lending is closely monitored by banking regulators because of the inherent risk in this type of lending, and banks' failure to take precautions to avoid undue problems.
Learn the basic requirements for successful loan participations or syndications.
This presentation will help banks that buy or sell participations among affiliate banks or to unrelated institutions. Leave with a firm understanding of minimum required standards to purchase and sell loan participations or participate in loan syndications to remain in compliance with sound banking practices.
Covered Topics
Purpose of Loan Participations and Basic Rules
Difference between Loan Participations and Loan Syndications
Regulatory Rules Governing Loan Participations
Role of the Originating Bank and its Relationship with Participating Banks
Legal Rights of Participating Banks
Review of the Certificate of Participation and other Required Legal Documentation
Basic Operational Procedures Required for Loan Participations
Latest Development on the American Institute of Certified Public Accountants concerns about LP
Who Should Attend?
Loan Officers, Senior Credit Officers, Senior Loan Officers, Loan Administrators, Loan Review Officers, Compliance Officers, Branch Managers, and Credit Analysts
Continuing Education (CE) Credits
This webinar is recommended for 2.5 CE Credit Hours. Each attendee will receive a Certificate of Attendance for self-reporting of CE Credits.
View Delivery Options
Related Topics
Instructor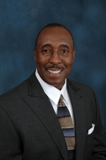 Jeffery W. Johnson started his career with SunTrust Bank in Atlanta as a Management Trainee and progressed to Vice President and Senior Lender of SouthTrust Bank and Senior Vice President and Commerci... read more.