Every day, we are confronted with social engineering in one form or another. Some types are not as dangerous or malicious as others. Regardless, all social engineering attempts have one goal, to influence your actions or decisions. This program provides you with insight into the various ways that a social engineer will strike, both in-person and online. You are introduced to the dangerous role that artificial intelligence (AI) plays. And yes, you are confronted with social engineering every day. The intended outcome can be a click of your mouse, persuasion, poor decision, or unauthorized access. The end result can be data loss, financial loss, reputational damage, or even physical injury. We will explain how social engineers work and the tools that they use to craft their attempts. Often we give away the information too willingly. You will leave this session with a better understanding of the various components of an attack and how to successfully deter them.
Covered Topics
Learn what a deepfake is and why it'€™s so alarming
Name the one common factor that every social engineer leverages
Learn how to ask the right questions before falling for an attempt
Understand the various ways that you can be attacked
Hear why we make it so easy for them for them to be successful
Who Should Attend?
This program is designed for not only the security officer, but anyone with customer contact, whether in person or not.
Continuing Education (CE) Credits
This webinar is recommended for 2.5 CE Credit Hours. Each attendee will receive a Certificate of Attendance for self-reporting of CE Credits.
View Delivery Options
Related Topics
Instructor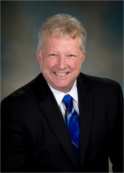 Randy Phillips began his career in financial institution security while still employed as a police investigator in upstate New York. His career in law enforcement provided his first exposure to the wo... read more.