BSA examiners are digging deeper and asking more questions about lending to legal entity customers. Could a BSA examiner find loan fraud that was missed by your institution'€™s due diligence process? Does your institution have a system for identifying false statements and identity theft attempts on loan applications? Do your lenders know these activities may require filing a suspicious activity report? Is your process for documenting beneficial ownership effective? This program will address the four core elements of the CDD (Customer Due Diligence) Rules.
Commercial lenders are also required to follow several core lending regulations. Key disclosure requirements will be included in this session. Which regulations apply to commercial loans? What if a loan is secured by real estate? Are there exceptions when real estate is taken as '€œan abundance of caution'€? Can examiners assess civil money penalties for violations?
Program Highlights
What are five reasons to conduct BSA training for Commercial Lenders?
What are some of the BSA '€œred flags'€ and risk factors in commercial lending?
What types of due diligence questions should you ask legal entity loan applicants for BSA compliance?
Steps for BSA due diligence throughout the life of the loan.
Review of how to comply with the four core elements of the CDD (Customer Due Diligence) Rules that include:
Customer Identification and verification
Beneficial Ownership identification and verification of a '€œlegal entity'€
Understand the nature and purpose of customer relationships to develop a customer risk profile
Ongoing monitoring for suspicious transactions, and, on a risk basis, maintaining and updating customer information.
Overview of commercial loan compliance hot spots, including fair housing, Regulation B, Flood Disaster Protection Act, Fair Credit Reporting Act, accommodation loans, HMDA, and insider lending
Who Should Attend?
This informative session will provide a greater understanding of BSA requirements for commercial loan applications, including CDD requirements. It will benefit loan officers, loan assistants, loan operations staff, compliance officers, BSA staff, auditors, and trainers.
Continuing Education Credits

This webinar is recommended for 2.5 CE Credit Hours. Each attendee will receive a Certificate of Attendance for self-reporting of CE Credits.
View Delivery Options
Related Topics
Instructor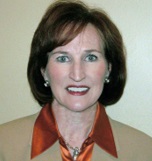 Susan Costonis is a compliance consultant and trainer. She specializes in compliance management along with deposit and lending regulatory training. Susan has successfully managed compliance programs ... read more.