This program will look at who has the right to endorse the back of a check, and where is proper endorsement placement. We'll also look at what happens if a check is not endorsed properly, when it may be best not to accept the check at all due to missing or problem endorsements, why we do not put business checks into personal accounts, and why we do not give less cash on business accounts. Many "tricky" issues will be discussed, such as deceased account holders, business accounts, endorsements for minors, income tax check endorsements, trustee endorsements and endorsements by powers of attorney. Learn the safe way to handle checks and be sure that you and your financial institution can be protected from loss on the negotiable instruments. You won't want to miss this session! The information provided will produce confidence and a thorough understanding of the legal issues of endorsements.
What You'll Learn
Who Should Attend
This informative session is for tellers, head tellers, cashiers, managers, branch operations, bookkeeping, compliance officers who okay checks and deposit representatives who work with checks and accounts.
Continuing Education (CE) Credits
This webinar is recommended for 2.5 CE Credit Hours. Each attendee will receive a Certificate of Attendance for self-reporting of CE Credits.
View Delivery Options
Related Topics
Instructor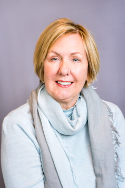 Deborah Crawford is the President of Gettechnical Inc., a Virginia based training company. She specializes in the deposit side of the financial institution and is an instructor on IRAs, BSA, Deposit R... read more.