Are you ready to take your leadership skills to the next level and unleash the true potential of your team?
Great leaders know how to turn a group of employees into a dynamic, high performing team!  Learn the keys to developing a team that is focused on what they need to accomplish and work together collaboratively to achieve great things! You'll leave this session armed with many practical tools and an action plan that will help you and your team reach new levels!
This 2 session program, 3 hours each, is geared for supervisors and managers with direct reports.  This highly interactive session will cover the following topics:
Establishing well-defined goals, clear priorities, roles, and expectations
Building trust and high levels of morale within the team
Setting standards for working collaboratively
Dealing with conflict effectively
Enhancing open and frequent communication
Motivating committed and uncommitted team members
Facilitating Change
Creating a Team Action Planner
Dates: Wednesday November 29, 2023 and Thursday December 7, 2023 via Zoom
Time: 1:00pm-4:00pm EST
Registration:  Registration is per-participant. Please have camera on as this is highly interactive.
Don't miss this incredible opportunity to become the leader your team needs! Join us for an immersive and transformative experience that will propel you and your team to new heights of success!
Related Topics
Instructor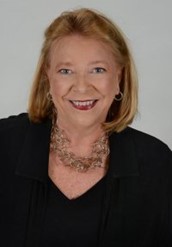 Financial Leaders Institute Academic Program Director President, Performance Management Solutions Cindy is a seasoned professional with an extensive background in banking; having successfully served ... read more.