As financial institutions, you'€™re required to perform numerous risk assessments throughout the Information Security Program lifecycle: IT, Vendor, Business Process (BIA), and Cybersecurity risk assessments. Each serve a different function and goal, but one thing remains constant " if your risk assessment isn'€™t helping you to make decisions, it'€™s not a good risk assessment.
So how do you build a risk assessment that helps you to make better decisions? Let'€™s discuss.
Covered Topics
Regulatory Requirements of ISP Risk Assessments
Differences in the different types or Risk Assessments
A framework for valuable risk assessments
Make decisions from your IT Risk Assessment
Make decisions from your Vendor Risk Assessment
Make decisions from your Business Process Risk Assessment (BIA)
Make decisions from your Cybersecurity Risk Assessment
How do these risk assessments work together?
Who Should Attend?
Information Security Officer, IT Manager, Risk Officer, Internal Auditor, Board members, or other management team members looking for a solid understanding of the assessment process and how it drives improvements.
Continuing Education (CE) Credits
This webinar is recommended for 2.5 CE Credit Hours. Each attendee will receive a Certificate of Attendance for self-reporting of CE Credits.
View Delivery Options
Related Topics
Instructor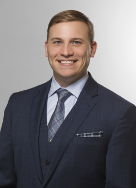 Jon Waldman is a co-founder and Senior Information Security Consultant for SBS CyberSecurity, a premier cybersecurity consulting and audit firm dedicated to making a positive impact on the banking and... read more.