A violent bank robbery has left someone hurt or killed. Law enforcement and medical personnel have taken control of your banking office. Management wants to know what you are doing to contain the situation. What does the Security Officer say to the press, family, or the public? This session will familiarize you with the steps you should take after such an incident occurs. This illuminating program will provide you with valuable information on how to handle this most difficult situation.
Who Should Attend
Anyone of your staff who will be involved with a bank robbery event.
View Delivery Options
Related Topics
Instructor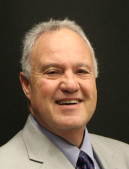 Arvin Clar is a nationally known instructor in security, police operations, and economic crime. He has been a speaker for many organizations, corporations, and trade groups, and has conducted security... read more.