Handling difficult people is one of the hardest situations staff is asked to manage on a regular basis. This program reviews problems frontline staff and management could face during interactions with accountholders and teaches methods to help you cope when things get hostile. People who become upset need to be defused and doing so is not always easy. The most well-meaning intentions could escalate the problem. We review causative factors, warning signs, and the proper use of cognitive listening.
Management, security officers, risk professionals, internal auditors, and compliance officers.
Continuing Education (CE) Credits
This webinar is recommended for 2.5 CE Credit Hours. Each attendee will receive a Certificate of Attendance for self-reporting of CE Credits.
View Delivery Options
Related Topics
Instructor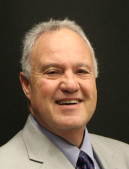 Arvin Clar is a nationally known instructor in security, police operations, and economic crime. He has been a speaker for many organizations, corporations, and trade groups, and has conducted security... read more.