SEMINAR
Fundamentals of Credit Analysis and Business Finance Workshop
CFT Credits: 0.00
This program has been designed for lenders and credit analysts who require the knowledge to analyze the credit-worthiness of a businesses. Participants will learn how to analyze the financial statements of various types of businesses and how to structure financing packages. Case studies of actual businesses will be utilized to demonstrate standard credit analysis techniques. At the conclusion of the program, course participants will be able to identify the strengths and weaknesses of operating businesses and be able to distinguish between quality, poor, and marginal credits. The two-day workshop reviews the basics of credit and prepares individuals seeking a career in commercial lending.
This two-day program is designed for individuals who have some experience in the business credit analysis process but who require a better understanding of the fundamental financial issues that businesses face.
TOPICS TO BE COVERED:
• Types of Business Organizations
• Business Credit Analysis concepts
• The Operating Cycle
• Calculating Cash Flow
• Permanent Working Capital
• The Use of Collateral
WHO SHOULD ATTEND: Credit Analysts, Loan Officers, Branch Managers, Loan Committee members, and other personnel with a basic understanding of business credit analysis. Recommended as a prerequisite for enrollment in the CFT Commercial Lending School.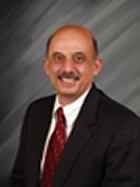 Instructor:  Vincent DiCara