Course Description and Audience
In the midst of today's shifting financial environment and fast-paced, changing lives, solid financial planning is more important than ever. Personal Financial Planning provides students with the tools, techniques, and understanding they need to define and achieve their financial goals. The course follows a life-cycle approach — addressing financial plans, assets, credit, insurance, investment, and retirement — as individuals and families progress through a lifetime. The latest updates throughout this edition reflect the most recent financial developments and research — from new tax laws to professional financial advice that considers the impact of the recent global financial crisis. This course incorporates opening vignettes, cases, and numerous examples from life as well as a proven, integrated learning system to ensure understanding. Step-by-step features teach students to use today's most critical financial tools and technology. CFP® practice questions provide valuable practice.
Textbook chapters include:
Chapter 1-Understanding the Financial Planning Process
Chapter 2-Using Financial Statements and Budgets
Chapter 3-Preparing Your Taxes
Chapter 4-Managing Your Cash and Savings
Chapter 5-Making Automobile and Housing Decisions
Chapter 6-Using Credit
Chapter 7-Using Consumer Loans
Chapter 8-Insuring Your Life
Chapter 9-Insuring Your Health
Chapter 10-Protecting Your Property
Chapter 11-Investment Planning
Chapter 12-Investing in Stocks and Bonds
Chapter 13-Investing in Mutual Funds
Chapter 14-Planning for Retirement
Chapter 15-Preserving Your Estate
Diplomas and Certificates Applicable to the Financial Planning course:
eBook access included in tuition
Related Topics
Instructor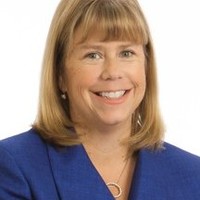 Barbara-Jean is the Senior Vice President, Director of Mortgage for Florence Bank. She has extensive experience in all aspects of banking including retail banking, commercial lending, and credit adm... read more.