WEBINAR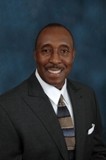 Financial Forecasting to Determine Repayment Capability on Long-Term Loans Webinar
CFT Credits: 0.00
Financial Institutions often extend loans to borrowers with terms exceeding one year. These Term Loans generally finance capital assets used to generate revenue for the firm. Unlike short term Lines of Credit, where the primary source of repayment is derived from conversion of assets, Term Loans are repaid from expected Cash Flow of the prospective borrower. – see complete description below
Click Here for Webinar Description and Audience
Financial Institutions often extend loans to borrowers with terms exceeding one year. These Term Loans generally finance capital assets used to generate revenue for the firm. Unlike short term Lines of Credit, where the primary source of repayment is derived from conversion of assets, Term Loans are repaid from expected Cash Flow of the prospective borrower.
Bankers' analyses generally consist of examining historical Cash Flow, which may or may not indicate what may happen during the next fiscal year. To properly predict the outcome of expected performance, Financial Forecasting and Cash Budgeting are important tools.
Learn skills to develop Financial Forecasts and Cash Budgets. We'll start by analyzing historical Cash Flow and using this information to project expected Cash Flow as a means of repaying Term Loans. A key component of developing a reasonable forecast is management's assumptions.
Projections are used for the following broad purposes:
To develop a range of expected performance
To validate key risks identified
To establish loan covenants
To test work out strategies
Covered Topics:
Understand Cash Flow Analysis as a basis for developing Financial Forecasts
Determine the timing of cash inflow and outflow as a basis for developing a Cash Budget
Determine if management's assumptions are reasonable in the development of Financial Forecasts
Use historical performance to determine the likely future outcome
Perform sensitivity analysis to test the reasonableness of the financial forecast
Who Should Attend?
Commercial Loan Officers, Consumer Loan Officers, Senior Credit Officers, Loan Review Officers, Compliance Officers, Branch Managers, Credit Analysts, Loan Support Personnel
Click Here for Continuing Education Credits (CEC) Info
This webinar is recommended for 2.5 CE Credit Hours. Each attendee will receive a Certificate of Attendance for self-reporting of CE Credits.
Click Here for Viewing Option Descriptions
LIVE WEBINAR:                                              
INCLUDES 7 DAYS OF ONDEMAND PLAYBACK!  With this option, you will participate in the webinar (via the internet) as it is being presented. You will login to the webinar on your PC to view the PowerPoint presentation, and you have the option of using your PC speakers or a telephone for the audio. You can type and send your questions to the instructor. Many companies are now running their PC through an LCD projector allowing many employees to participate at the same time.  And don't worry if you miss the webinar, you can still view it for up to seven days after it takes place!
SIX MONTH ONDEMAND VIDEO:
With this option, you will receive an e-mail that contains a link to the PowerPoint slides (to download, print, and copy) as well as a link to the media player where you will view and hear the entire webinar just as it was delivered, featuring the full-color PowerPoint presentation with audio. You can pause, fast-forward and rewind as needed, which makes it an effective training tool. The weblink will be available to you (and anyone else in the company) for up to six months and can be accessed 24/7 as many times as you wish. Delivered via e-mail the day after the webinar takes place.
CD-ROM VIDEO:
If you do not have internet access or want to make the webinar part of your training library, the CD-ROM Recording is a great option for viewing a webinar. You can pause, fast-forward and rewind as needed, which makes it an effective training tool.  With this option, you will receive a download of the PowerPoint slides and a CD-ROM Recording (featuring PowerPoint presentation with audio) of the webinar via regular mail. Mailed 7 to 10 days after the webinar takes place.
IN-HOUSE:                                                        
Webinars can be scheduled and offered exclusively for your company.  They can even be customized to best fit your needs.  To find out more, please complete the in-house request form found in the Schedule and Registration Information section below.