BANKERS' FORUM
Financial Crimes Hotspots – A Bankers' Forum Event
You won't want to miss this eye-opening look at financial fraud as seen by Det. Mark Solomon and the Connecticut Financial Crimes Task Force.  From ATM Skimming to Network Intrusions and Phishing Scams, find out how today's "bad guys" are targeting your financial institution.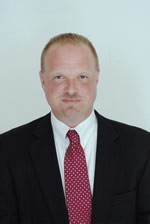 Detective Mark Solomon is a 20 year veteran of the Greenwich Connecticut Police Department. For the past 13 years, Det. Solomon has been assigned to the Greenwich Police Department's Criminal Investigation Division.  Since December of 2008, Det. Solomon was assigned to the "Connecticut Financial Crimes Task Force". The Federal Task Force is under the direction of the U.S. Secret Service, New Haven, CT Resident Office and has the authority to investigate all financially related crimes occurring in or having a nexus to the State of Connecticut. Since said time, the task force has investigated numerous large scale financial crimes, including identity theft, ATM Skimming, and bank fraud schemes occurring in Connecticut and throughout the United States.
Det. Solomon is a certified instructor in the area of Identity Theft and financial crimes investigations and has provided numerous lectures and training to law enforcement, the financial industry and communities throughout the United States.  In 2010, Det. Solomon was recognized for his achievements in combating financial crimes by being selected as the MasterCard/IAFCI International Law Enforcement of the Year.  Det. Solomon is currently the CT Chapter President of the International Association of Financial Crime Investigators (IAFCI) and is on the Board of Directors for the International organization.
Where:  Aquaturf Club, 556 Mulberry Street, Plantsville, CT
When: Wednesday, October 22, 2014 (Reception – 5:30 pm, Program – 6:15 pm, Dinner – 7:00 pm)
Dinner Choices: Prime Rib, Autumn Chicken, Nantucket Scallop Casserole, Vegetable Lasagna
Price: $70.00 per person. Please register by Friday, October 17. There will be no refunds after this date.