BANKERS' FORUM
FDIC Update 2019 – A CBA/CFT Bankers' Forum Event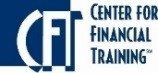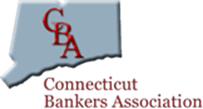 DATE: Wednesday, March 20, 2019
LOCATION: Aqua Turf Club, 556 Mulberry Street, Plantsville, Connecticut
DINNER CHOICES: Roasted Prime Rib, Autumn Chicken, Pan Seared Salmon, or Vegetarian Lasagna
SCHEDULE:
5:30 pm – Reception
6:30 pm – General Assembly Update – Tom Mongellow
6:45 pm – FDIC Update 2019 – Mary Barry
7:15 pm – Dinner
SPEAKERS:
Tom Mongellow, Executive Vice President and Treasurer, Connecticut Bankers Association
A 2019 General Assembly Update from Tom Mongellow of the CBA will cover current issues and proposals from the State's Capitol.
Mary A. Barry, Assistant Regional Director for the Division of Risk Management Supervision – FDIC Boston Area Office
Mary is responsible for the risk management examination programs in Connecticut, southeastern and western Massachusetts, Rhode Island and Vermont. Since joining the FDIC in 1986, she has also held the positions of Examiner, Review Examiner and Field Supervisor. Mary is a graduate of the University of New Hampshire with a B.S. in Business Administration and the Stonier Graduate School of Banking. Mary's remarks will include an FDIC Update with a focus on New England.