The Equal Opportunity Act has always applied to both consumer and commercial lending, making commercial loans a target for Fair Lending scrutiny. The focus has traditionally been on consumer mortgage loans that require the collection of demographic data. Regulators haven't typically issued significant enforcement actions in the commercial lending area for Regulation B violations. However, the pending implementation of the Section 1071 rules for data collection of minority-owned and women-owned small business applications will bring a new era of fair lending analysis. Will your bank be ready for these changes? What new reputation risks are on the horizon?
There have always been specific fair lending risk factors for commercial loans, but not a great deal of attention from regulators who are more focused on the safety and soundness aspect of commercial loan portfolios. What will your examiners begin to review with the advent of the 1071 rules? When an examiner compares a file for a denied women or minority-owned small business applicant to an "established GOOD commercial customer" will your bank be able to justify the decision? Will the collection activities also receive more scrutiny?
These five areas will be a reason to "fine-tune" fair lending training in the commercial loan area: Vague or subjective underwriting, Risk-based pricing that's not based on objective criteria, Lack of File Documentation and exception tracking, Marketing and advertising practices, Patterns of lending and exclusions identified in the most recent CRA exam. SPECIAL NOTE – the proposed CRA rules specifically reference the use of 1071 data analysis.
FAILURE TO ACHIEVE A SATISFACTORY CRA RATING WILL STOP YOUR BANK'S PLANS FOR EXPANSION.
What You'll Learn
Who Should Attend
This program is designed for Chief Credit Officers, commercial lenders, commercial loan assistants, Compliance Officers, auditors, Fair Lending officers, Collections staff, Loan Administration staff, CRA officers
Continuing Education (CE) Credits
This webinar is recommended for 2.5 CE Credit Hours. Each attendee will receive a Certificate of Attendance for self-reporting of CE Credits.
View Delivery Options
Related Topics
Instructor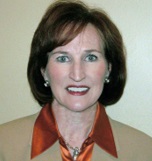 Susan Costonis is a compliance consultant and trainer. She specializes in compliance management along with deposit and lending regulatory training. Susan has successfully managed compliance programs ... read more.