Compensation Trends and Best Practices in Today'€™s Banking Environment
We explore current trends in total compensation for bank executives and key officers. We focus on the key elements that make up the total compensation package: base salaries, annual incentives, long-term incentives, benefits and perquisites. The session provides an educational overview of various compensation elements, focusing on current trends/best practices within community and regional banks. This presentation also focuses on performance-based compensation approaches that community and regional banks should consider to attract and retain quality officers. We examine the current compensation environment and discuss different performance-based incentive vehicles. We discuss the keys to effective and motivating cash incentive plans and will share what banks are using in respect to equity-based/longer-term incentives. This session incorporates applicable regulatory guidelines and updates surrounding incentive-based pay. Market data from our BCG surveys and databases will be incorporated throughout. As part of this webinar we will utilize a score sheet that shows how your Bank compares to banking industry best practices regarding executive total compensation.
Covered Topics
Example Compensation Philosophy
Market data on CEO total compensation
Annual Incentive Plan Design Best Practices
Annual Incentive Plan Payout Levels by Asset Size
How to avoid risk in annual incentive plans
Prevalence data on annual incentives and equity grants
Summary of different types of equity grants
Summary of synthetic equity
Example of equity vesting and performance-based grants
Prevalence data on executive benefits and supplemental retirement plans
Information on Employment and Change-in-Control Agreements
Who Should Attend?
Board Members, Compensation Committee Members, CEO's, senior management, and Human Resource Officers.
Continuing Education (CE) Credits
This webinar is recommended for 2.5 CE Credit Hours. Each attendee will receive a Certificate of Attendance for self-reporting of CE Credits.
View Delivery Options
Related Topics
Instructor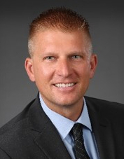 Matt Brei is the President of Blanchard Consulting Group. He has been a compensation consultant since 2000 and has been exclusively focused on the banking industry since 2002. Prior to founding Blanch... read more.
Instructor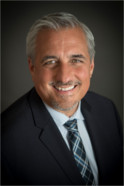 Michael Blanchard is the CEO of Blanchard Consulting Group. He has extensive experience in the human resources field and has conducted or supported over 500 compensation planning, market research, and... read more.