SEMINAR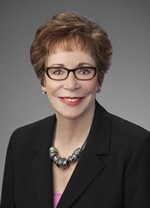 Excelling at Supervising Seminar
CFT Credits: 0.00
Seminar Description and Audience
This popular one-day InterAction Training program delivers creative and realistic strategies in promoting successful job performance. Often supervisors are the emerging leadership at your financial institution. Invest in their success and enroll them today in this dynamic and highly motivating workshop.
Rapid change, flatter organizational structures, and cross-functional responsibilities require today's supervisors to respond to a number of unique challenges. Using a proven model InterAction Training calls Coaching Choices™, you'll discover how to implement techniques, tactics, knowledge, and skills that help you, the company, and your staff succeed in a competitive arena that requires supervisors to become highly effective at…
• Defining expectations
• Building a performance plan that fosters buy-in!
• Coaching results and needed progress
• Increasing results of cross-selling
• Communicating observations effectively
• Encouraging positive behavior and results
• Assisting staff to higher levels of responsibility
• Refining your supervisory skills in providing constructive feedback
• Resolving conflict among staff
• Using and communicating positive reinforcement
• Identifying blocks to successful performance
• Managing time constraints and staffing concerns
• Using recognition and incentives as powerful tools
• Setting boundaries and imposing consequences
Attendees applaud the "real world" approach the program offers and claim they acquire tips and methods they put into place immediately on the job. They say the program offers them the tactics they have been searching for in creating a workforce that can work in harmony.
Who Should Attend?  Supervisors, Managers, Team Leaders, Sales Coaches, etc.
Delivery Option Descriptions
Live Seminar Format
CFT seminars are typically held at easily accessible hotels or conference centers.  Attendees enjoy face-to-face interaction with the instructor and meet a variety of colleagues, often forming a professional network that pays dividends throughout the year.  Refreshments and lunch are included as applicable.
In-House Format
Virtually any course or seminar that CFT offers can be brought onsite and taught to your employees at the most convenient time for your company.  For more information, click on the In-House Request button below or call 800-795-5242.